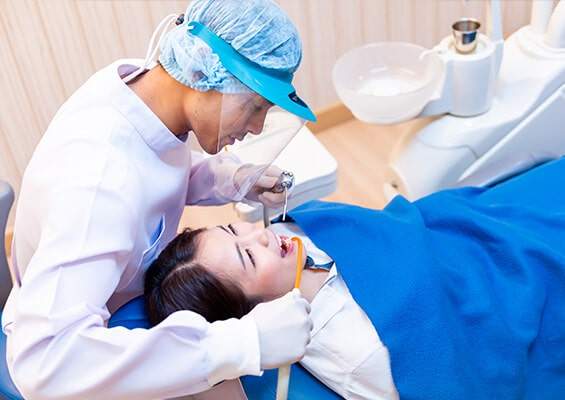 Dental Exam in McKinney, USA
Dr. N. Patel - Comprehensive Dental Exams in McKinney, USA for Optimal Oral Health
Regular dental exams play a crucial role in maintaining optimal oral health. When it comes to receiving the best dental exam in McKinney, USA, Dr. N. Patel, an experienced dentist, stands out as the go-to professional.
Best Local Dentist
Dr. N. Patel is highly regarded as the best local dentist in McKinney, USA. Known for his exceptional skills and dedication to patient care, he has built a reputation for delivering top- notch dental services. Patients can trust in his expertise and experience to provide the highest quality dental exams.
Experienced Dentist in McKinney, USA
With expertise in the field of dentistry, Dr. Patel possesses the knowledge and skill to perform thorough dental exams. He stays up-to-date with the latest advancements in dental technology and techniques to ensure patients receive the most accurate and effective diagnoses.
Why Choose Dr. N. Patel for a Dental Exam in McKinney, USA?
For the best dental exam experience in McKinney, USA, Dr. N. Patel is the trusted choice. As the best local dentist, his expertise, experience, and commitment to comprehensive dental care set him apart. Schedule a dental exam with Dr. Patel to ensure your oral health is in the hands of a dedicated professional. Take the proactive step towards maintaining a healthy and beautiful smile today.
Book an Appointment at Outlook Dental today
We have happy Dental customers from McKinney, Prosper, Allen, Frisco, Plano, Wylie, Sachse, The Colony, Little Elm, Richardson, Addison, Garland, Rowlett, Carrollton, Rockwall, Lewisville, Farmers Branch and throughout North Texas.
For more detail, Contact us at (945) 224-0070