Stop Your Dental Pain Right Away
A Raging Toothache, An Injury To The Mouth, Or Any Other Dental Emergency Requires Professional Attention Immediately. If You Were To Visit The Emergency Room, You Might Waste Valuable Time Waiting Only To Be Prescribed Painkillers Instead Of Addressing The Root Of The Problem. To Stop Your Dental Pain Right Away And Prevent It From Returning, Contact Outlook Dental Instead. We'll Get You Seen By Dr. N. Patel Quickly, Often That Same Day, For Expert Emergency Dentistry In McKinney, TX.
Why Choose Outlook Dental
for Preventive Dentistry?
Same-Day Emergency Dental Visits
Skilled Dentist with 15+ Years of Experience
World-Class Dental Care in a Comfortable Dental Office
How We Treat Dental Emergencies
It may be difficult not to panic in a dental emergency, but please try to remain calm and call our dental office as soon as you can. Our team will take it from there! Here's how we'll treat your emergency:
Schedule your appointment – Over the phone, we'll assess your situation and determine whether you need to come in immediately or if you can wait a day or two. We can also walk you through some tips on relieving your pain until your visit.
Evaluate your emergency – As soon as you get to our dental office, we'll have Dr. N. Patel closely examine your mouth, both visually and with X-rays, to pinpoint the source of the problem. Then, he can recommend solutions for treating the emergency.
Create a treatment plan – Once we've gone over your treatment options, as well as their estimated costs and timeline, you can make an informed decision about how to proceed. After you've agreed on a course of action, our team will get to work on repairing your smile right away.
Bring You the Latest in Dental Comfort
Dr. N. Patel has experience treating all kinds of dental emergencies, from those caused by sudden trauma to long-term oral neglect. Whatever the case may be, you should get in touch with our team so that you can promptly receive the care you need. In the meantime, you can read these tips for handling some of the most common dental emergencies.
Toothaches
Loose Tooth
Lost Filling or Crown
Broken Denture
Knocked-Out Tooth
Chipped Tooth
Cracked Tooth
Sensitivity to Hot & Cold
Jaw Pain or Clenching
Gums, Lips or Tongue Injury
Something Stuck Between Teeth
Understanding the Cost of Dental Emergencies
When you're dealing with a dental emergency, the last thing you should be worried about is how much your treatment will cost. Our team can discuss that once we've addressed the immediate issue. Each patient's emergency dental care will have a different price based on the specific procedures necessary. Before beginning any treatment, we'll thoroughly review your financing information and file your insurance claims to ensure you're getting the most of your benefits.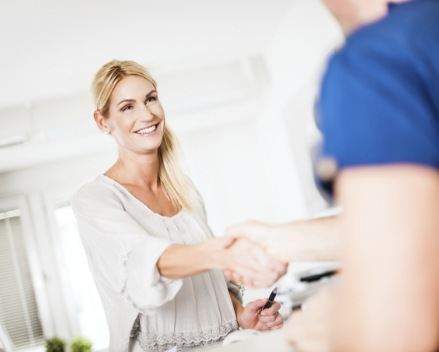 Keys to Preventing Dental Emergencies
Keep plaque from building up in your mouth by brushing twice a day with fluoridated toothpaste for two full minutes each time.
Floss between your teeth at least once daily.
See Dr. N. Patel every six months so that he can check for any potential emergencies and stop them in their tracks.
Protect your teeth from sports-related injuries and nighttime teeth grinding by wearing a mouthguard.
Try not to chew on hard objects like ice cubes, fingernails, or pencils.