Your Options For Completing Your Smile
Teeth May Be Small, But Every Single One Of Them Plays A Huge Role In Your Smile As A Whole. If Even One Tooth Is Lost, It Throws Off The Balance Of Your Entire Bite, Which Could Lead To Discomfort And Misalignment Over Time. Not To Mention The Impact Tooth Loss Can Have On Your Speech, Nutrition, And Self-Confidence. Fortunately, Replacing Missing Teeth In Our McKinney, TX Dental Office Is Easy When You Visit Outlook Dental. Call Our Dental Office Today To Discover Your Options For Completing Your Smile!
Why Choose Outlook Dental
for Preventive Dentistry?
Caring Dentist with 15+ Years of Experience
Digital Dental Impression System
Dental Implant Treatment Performed Fully In-House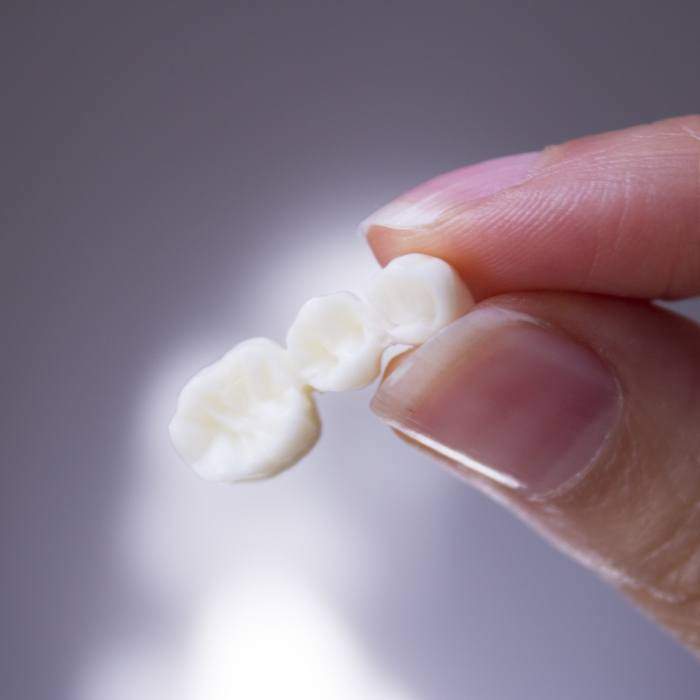 Dental Bridges
One of the most common and straightforward ways to replace a small number of lost teeth in a row is with a dental bridge. With this solution, a dental crown is fitted over each of the natural teeth adjacent to the space, and up to three prosthetic teeth are attached between them to flawlessly complete the arch. Your remaining teeth are kept in their proper alignment, and since our bridges are made from tooth-colored EMAX or zirconia, no one should notice a difference!
Dentures
When a patient is missing several nonconsecutive teeth or even an entire row, a custom denture can be practically life-changing. Made of a pink acrylic base and personalized artificial teeth, today's dentures are much more lifelike and comfortable than those in years past. If you have some natural teeth remaining, a partial denture can smoothly fill the gaps, whereas a full denture can recreate your original arch of teeth.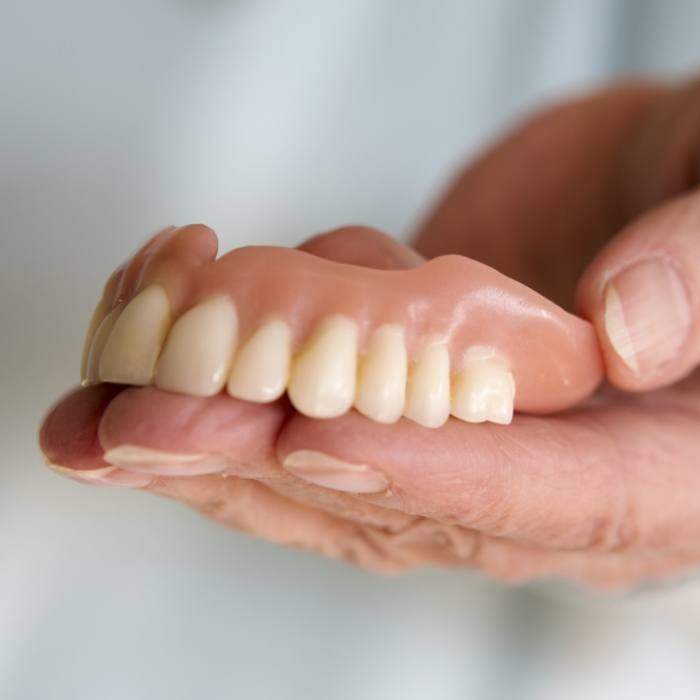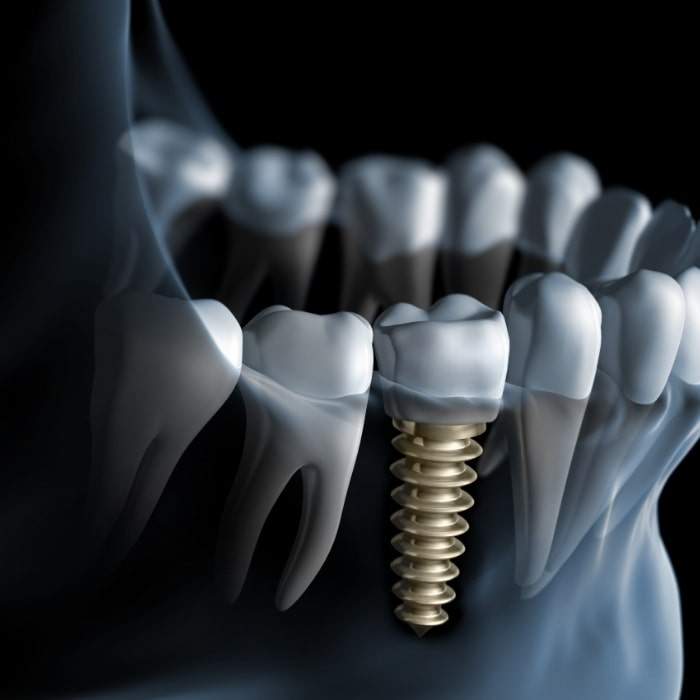 Dental Implants
Dental implants are truly in a class of their own when it comes to tooth replacement. They're small titanium rods that are positioned in the jawbone to bring back the root structure of your teeth, allowing them to support any number of prosthetic teeth for years or even decades afterward. Essentially, they're built just like natural teeth, making them look and feel like your smile was never incomplete to begin with.
Full-Mouth Reconstruction
If you have multiple teeth that are severely damaged or missing, a beautiful smile may seem beyond reach, but we're here to tell you that simply isn't true! You may simply need several different treatments, which can be combined into a comprehensive plan called a full-mouth reconstruction. With this custom assortment of restorative services, Dr. N. Patel can give you a fully functional and confident grin again.