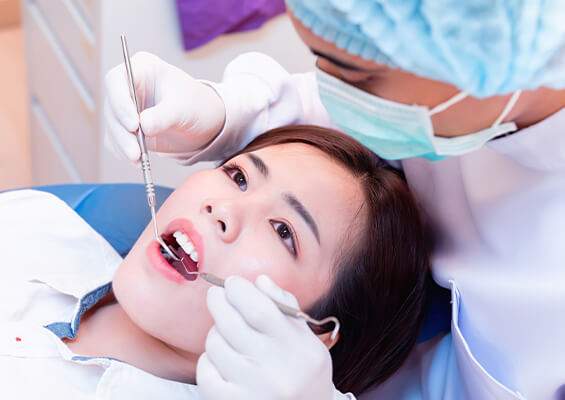 Teeth whitening McKinney, USA
Dr. N. Patel - Transforming Smiles with Professional Teeth Whitening in McKinney, USA
Dr. N. Patel, an experienced dentist in McKinney, USA, is renowned for his exceptional dental care and specializes in professional teeth whitening treatments.
Highly Experience
Dr. N. Patel boasts extensive experience in cosmetic dentistry, including teeth whitening. He has successfully transformed numerous smiles over the years, helping patients regain their confidence and achieve a brighter, whiter smile.
Utilizing Cutting-Edge Technology
At Dr. N. Patel's dental practice, patients can benefit from state-of-the-art technology and advanced teeth whitening techniques. The use of advanced equipment ensures efficient and effective treatments, delivering remarkable results in a shorter timeframe.
Personalized Treatment Plans
Understanding that each patient's dental needs and goals are unique, Dr. Patel creates personalized treatment plans for teeth whitening. By evaluating the specific requirements of every individual, he tailors the treatment to ensure optimal results and patient satisfaction.
Complete Oral Health Care
Beyond teeth whitening, Dr. N. Patel provides comprehensive dental care. From routine cleanings to restorative procedures, patients can rely on his expertise for all their oral health needs.
Dr. N. Patel for Teeth Whitening in McKinney, USA
For those seeking professional teeth whitening in McKinney, USA, Dr. N. Patel stands out as the best local dentist. With his vast experience, cutting-edge technology, personalized treatment plans, and comprehensive oral health care, he offers an unparalleled dental experience.
Book an Appointment at Outlook Dental today
We have happy Dental customers from McKinney, Prosper, Allen, Frisco, Plano, Wylie, Sachse, The Colony, Little Elm, Richardson, Addison, Garland, Rowlett, Carrollton, Rockwall, Lewisville, Farmers Branch and throughout North Texas.
For more detail, Contact us at (945) 224-0070